Photo:  Mini-inspired Daisy Bates 

Jani'Yah Johnson, Age 5
Inspiration:  As I thought about significant moments in history that I wanted to highlight in the Because of Them, We Can™ campaign, September 25, 1957 came to mind. It was the day that nine Black students, the Little Rock Nine, integrated Little Rock Central High School in Arkansas. I knew immediately I had to highlight one of the leading women who made it all possible: Daisy Bates. 
| Behind Her Story 
On the day of the photo shoot, there were approximately 20 children waiting to be photographed.  It is safe to say that things were a bit hectic. Nonetheless, as soon as I saw Jani'Yah, I knew my mini-inspired Daisy Bates had arrived.  She wasn't rattled or affected by the other children waiting for their moment to be photographed. As a matter of fact, at just 5-years-old she possessed the same calm and fearless spirit that I imagined Daisy Bates exuded.
After placing Jani'Yah in front of my backdrop, I realized that it would take a little time to get her to warm up to me.  In my mind, I had envisioned a mini-inspired Daisy with an apple collar shirt adorning a contemplative yet victorious smile.  The same smile I believe Ms. Bates had when she guided the Little Rock Nine through the integration process at Central High, the first attempt to integrate an all-white school in the Arkansas after the landmark ruling of Brown v. Board of Education, which declared school segregation unconstitutional.  
Hi Jani'Yah, you're portraying Daisy Bates… She was a big help to the Little Rock Nine who helped Black and White students attend school together. Stand right here, look at me and give me a small smile to show how proud you would be to help them. Ok?
Ok… that was good. This time smile a little bit more with a grin, ok? 
You're doing a great job.  We almost have it… just smile a little bit bigger.
Almost perfect.  This time, when you smile, I want you to turn and give me a small grin. Think about how helping these students is important... even though others may be trying to stop you. But no matter how hard they try, they can't stop you! You know you will always keep helping. Ready?
Perfect! As soon as I glanced at Jani'Yah through my camera lens, I knew she had captured the look I wanted to achieve.  
It is my hope that when people view the photograph of our mini-inspired Daisy Bates, that they recall the courage and the fearlessness required of her as she led the Little Rock Nine on their journey to integrate Little Rock Central High School. Because of Daisy Bates We Can be advocates for change in word and deed.   
Eunique Jones Gibson, 
Because Of Them, We Can™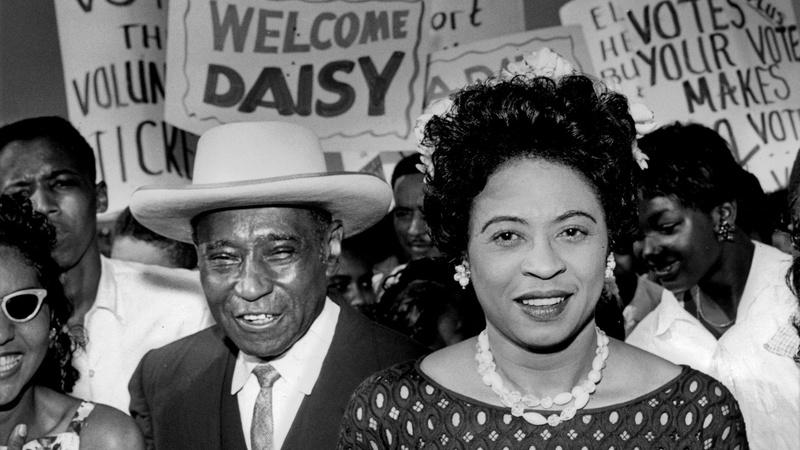 Watch Daisy Bates: First Lady of Little Rock from Independent Lens.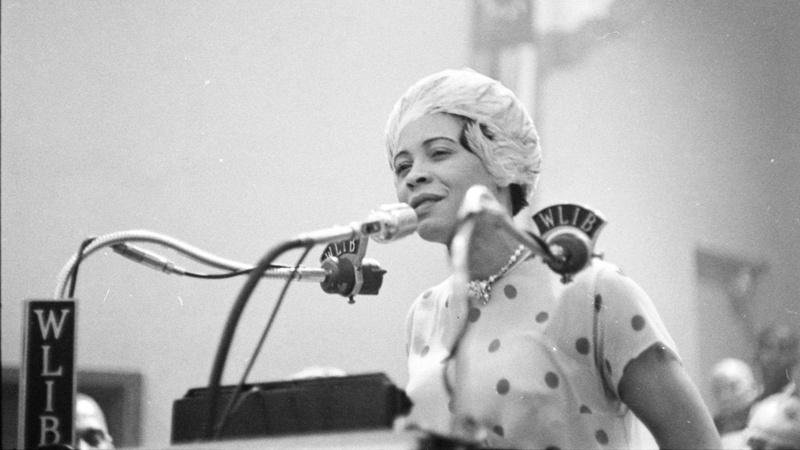 Media-savvy civil rights leader Daisy Bates fought to desegregate schools in Little Rock.
See whose story is coming to PBS next!
comments powered by

Disqus