Photo:  Mini-inspired Harriet Tubman,
Kendall Age 5
Inspiration: Harriet Tubman was one of the first historical figures I learned about in school.  While I saw photos that provided a visual for how she looked once she was free, I often times found myself wondering how she felt.  That curiosity inspired the outcome of this photo shoot. 
| Behind Her Story 
It was after 7PM on Thursday, January 31st when 5-year-old Kendall walked into my studio accompanied by her aunt and her older sister.  With just a limited amount of information regarding whom she would be portraying and what kind of clothing to bring, no one knew what to expect, including me.   After all, this was the very first photo shoot for the Because of Them, We Can campaign.  Up until this moment, the vision had been contained within my mind.
What would a mini-inspired Harriet Tubman look like today? How would she act? What kind of story would her eyes tell? If she could convey a message through a picture, exactly what would it be? These are some of the questions I asked myself as I prepared to take the photograph that would highlight and honor Harriet Tubman during Black History Month 2013.  Questions that I was confident, Kendall would help me answer. 
Once her hair was wrapped in her silk scarf, Kendall transformed from a grade-school kid into a miniature abolitionist.  She was extremely calm and poised, almost like she knew the magnitude of what we were preparing to create.  "The lady you're portraying helped free hundreds of slaves… are you ready?" I asked. I remember her shake her head "yes" and then like most camera-ready kids, as soon as I raised my lens to my eyes, she smiled – big and bright.
As I reviewed the image on the back of my camera screen, I thought about the quote I planned to use alongside her picture; specifically, how Ms. Tubman felt when she said it. Although beautiful, something about Kendall's carefree smile next to Harriet Tubman's words, "I looked at my hands to see if I was the same person now that I was free," didn't mesh well.  Then it hit me…I need to see her hands!
"Hold your hands up…"
"Now look at them…"
"Awesome… now try thinking about a long day… Ms. Tubman was happy but she had a lot on her mind."
"Good job, now look at me." 
As Kendall stared at her hands, her palms facing the camera, I knew she nailed the look that captured exactly what Harriet Tubman felt once she was free. 
It is my hope that those who view this photo will consider both the pain and pride that Tubman experienced as a runaway slave and leader of the Underground Railroad.  I believe her example of courage and willingness to help others is something we can learn from today.  Because of Harriet Tubman, we can push to discover a better life and reach back to help others do the same.
Eunique Jones Gibson, 
Because Of Them, We Can™ 
Revisit the life and legacy of Harriet Tubman.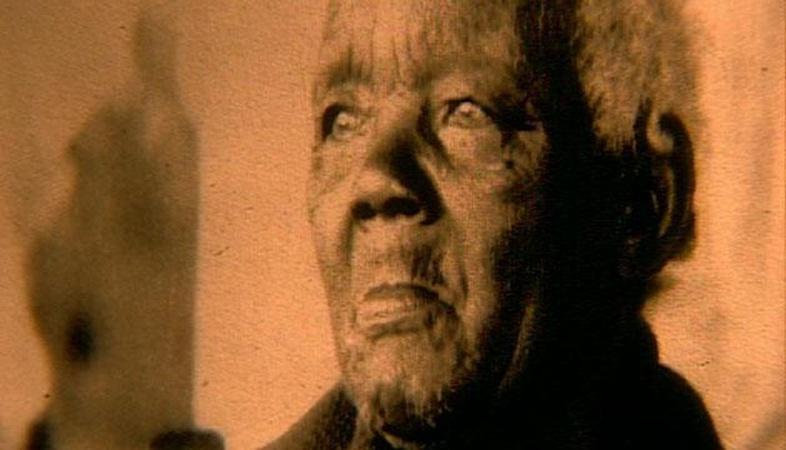 Find out more about the network used to transport slaves to freedom.
See whose story is coming to PBS next!
comments powered by

Disqus