Photo:  Mini-inspired Muhammad Ali,

Chase, Age 4
Inspiration: This photo was the first image I visualized when the idea for the Because of Them, We Can™ campaign first entered my mind. As a matter of fact, I was sitting at my kitchen table staring at the child I would eventually cast to portray him. Not only did this child look like him and possess a childlike dose of his confidence, energy and potential, but he was also my son and the inspiration behind the entire campaign.  
| Behind His Story 
Of all the things I knew about Muhammad Ali and his accomplishments, his confidence and standards stood out the most. I wanted to capture the same certainty that he exuded with a mini-Ali who was unapologetically proud to be himself. I pictured my son Chase in white shorts, with his fist extended towards the camera, emulating one of Muhammad Ali's infamous photographs.   
I planned to photograph Chase and my mini-Harriet Tubman and Whoopi Goldberg on the same night, the night before Black History Month 2013.  Prior to arriving to my studio, I felt confident that the shoot with Chase would go smoothly.  On our ride there I told him he would be "acting" like Muhammad Ali, and while he questioned why he couldn't be a robot instead, I believed he would put his listening ears on and give me exactly what I was looking for. 
Soon after we arrived at my studio, Chase emerged from the bathroom in his white shorts, and stepped in front of my lens. Quickly reminding me of how our views often times differ.
    "Alright Chase, remember, you're a boxer… Mr. Muhammad Ali. Show me your boxing pose."
       "Oh wow… hmm… Okay let's try it again, this time hold your stomach in and not so angry."
            "Hmm… okay. Let's try it again.  This time not so silly and let Mommy see your fist."
After a few takes, I started doubting whether or not I would be able to get him to do the pose I needed to launch the campaign the next day.  Luckily, my mini-Harriet Tubman and Whoopi Goldberg were also at the studio and stepped in to help me coach Chase.  They gave him a pep talk and then stood against the backdrop with him, pretending to be in the photo in order to help him focus better.  It worked… 
                            Even though my mini-inspired Whoopi Goldberg was over it :)
                        "Almost there Chase… move your hand down and a little to your left."
                                                    "Awesome, now look at me."
And just like that, Chase transformed from my son to a mini-trailblazer. I hope that others who view this photograph will consider the courage, confidence and examples of greatness that Muhammad Ali exuded in the face of both his victories and his challenges.  Because of Muhammad Ali, we can unapologetically be who we are.  
Eunique Jones Gibson, 
Because Of Them, We Can™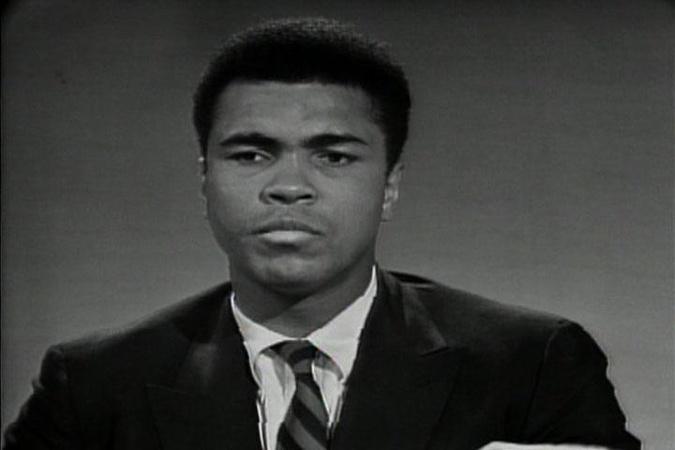 Muhammad Ali discusses his boxing career, the Vietnam War, and the Nation of Islam.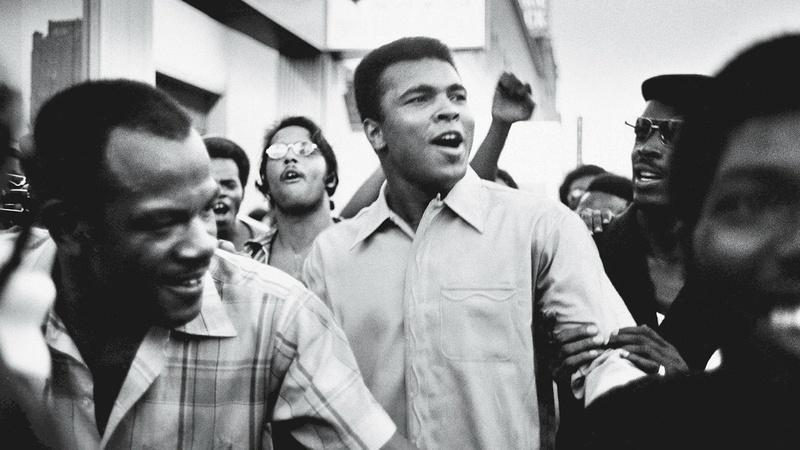 Preview the story of Ali's battle to overturn his prison sentence for refusing military service.
See whose story is coming to PBS next!
comments powered by

Disqus