Stephen Shames
By Kristin Moe
One April day in 1967, Stephen Shames went to a rally organized by the Black Panther Party for Self Defense. He was an undergraduate at Berkeley, just starting a career as a freelance photographer. He brought his camera.
In the crowd he spotted two men—Huey Newton and Bobby Seale, the founders of the Black Panther Party. They radiated charisma; Shames was captivated.
He snapped a picture.
Later, he went to the Party headquarters in Oakland to show the Panthers the photos he'd taken. It was the beginning of a lifelong relationship with the Panthers--in particular with Seale.
Shames spent the next seven years documenting Panther groups across the country—not just the political campaigns, rallies, and marches, but also the intimate, human side of the organization.
The Black Panthers sought to address the entrenched social problems facing not just the black community, but poor people everywhere: poverty, lack of health care, joblessness—and in particular, police violence. They patrolled poor neighborhoods, (sometimes with guns, which were legal) monitoring interactions with police.
Today, people carry cell phones as a defense against police abuse. The Panthers carried copies of the California Penal Code.
J. Edgar Hoover called the Panthers "the biggest threat to the internal security of the United States." Tensions between the Panthers, the U.S. government and the local police routinely boiled over into violent altercations. Party members were frequently imprisoned—and, in at least one case, assassinated.
Years later, Shames discovered that FBI informants had infiltrated the Berkeley darkroom where he developed his photographs.
Shames' time with the Panthers changed the whole trajectory of his career; he went on to spend the next fifty years using photography to tell the human stories of poverty and racism, to show another side of people often stereotyped by the media.
In 2016 Shames, in collaboration with Bobby Seale, will publish his most ambitious Panther retrospective yet. Read more about Stephen Shames' work. 
Watch Shames' story below. Browse at your own pace using the <  >  buttons.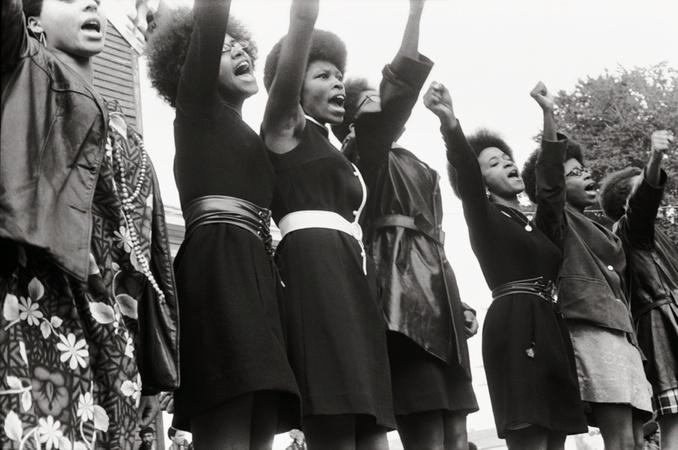 Watch the official trailer of The Black Panthers: Vanguard of the Revolution.
The story behind the killing of Black Panther leader Fred Hampton.