Revisit America's arduous journey through slavery with this special collection of videos and web-exclusive features by trusted producers across PBS. Each of the features below is a window into a documentary or program about slavery in America and the events leading up to the Emancipation Proclamation in 1863. The features will connect you directly to the website of a PBS partner where it can be viewed in full or allow you to watch a preview directly within the collection below. Get started now. Venture back into history with PBS to examine slavery in America.
See the actual notes on a slave's daily toils in a plantation account book.
The relics of African religious practices among slaves.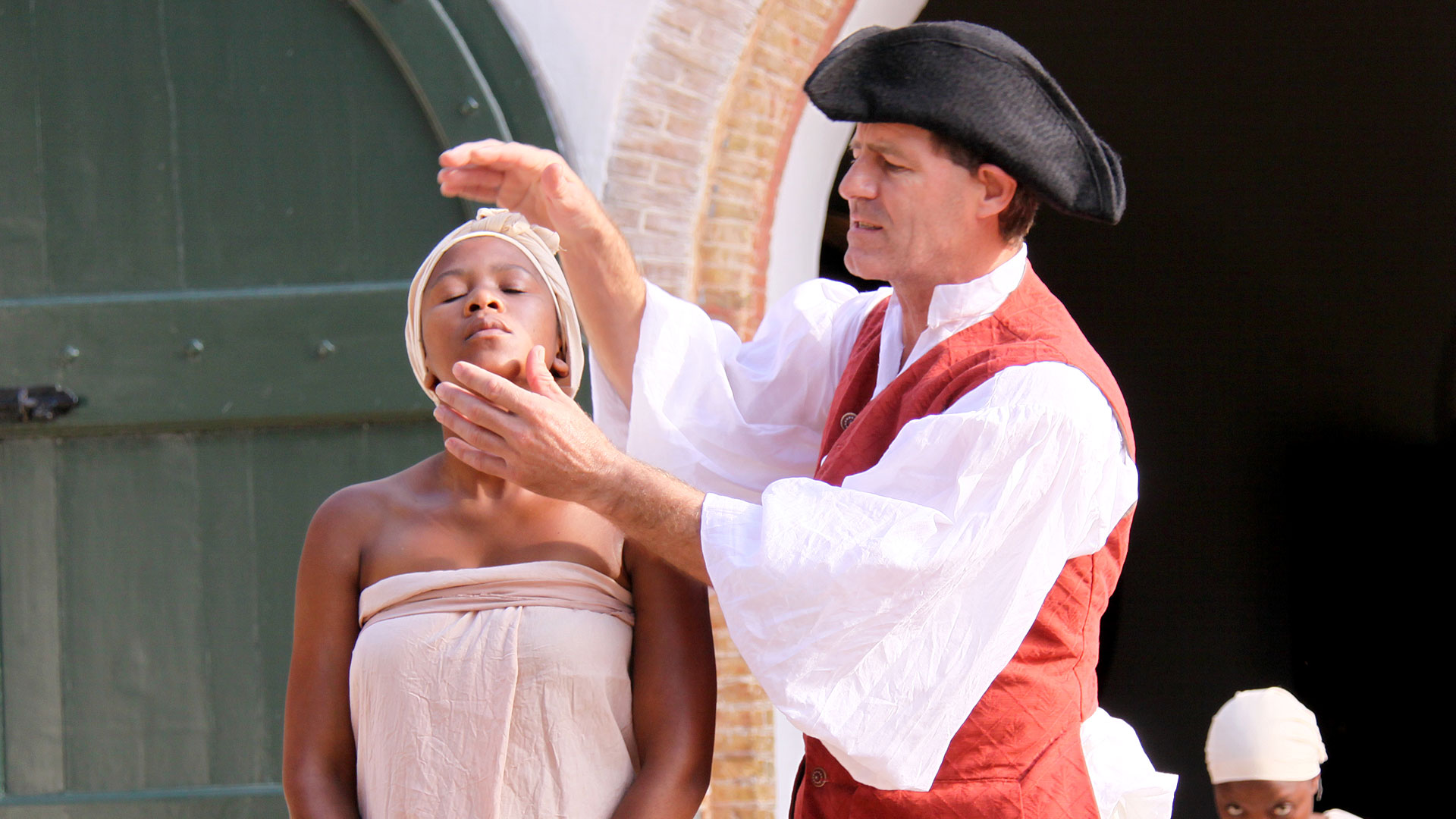 Buried off the waters of Africa's southernmost coast is the slave ship Meermin, whose fatal voyage tells a lost chapter in the history of the salve trade and one of South Africa's first freedom fighters: Massavana.
Well-known Negro Spirituals of the mid-1800s are much more complex than they first appear. From Underground Railroad: The William Still Story.
Revisit the life and legacy of Harriet Tubman.
Find out more about the network used to transport slaves to freedom.
William Still earned the name "The Father of the Underground Railroad."
Historians John Stauffer and Lois Brown talk about the value of abolitionists' story. From American Experience.
The Fugitive Slave Law of 1850 made the hunting down of escaped slaves legal.
Harriet Beecher Stowe writes the most popular and influential book in American history.
The Dred Scott decision had the potential to legalize slavery everywhere in the U.S.
The War and issues that divided the United States of America. From KLRU's Juneteenth Jamboree.
Meet Fred Johnson, an African-American whose ancestors fought in the Civil War.
In this rare photo of a black man in a Confederate uniform, was he soldier or slave?
In 1862, Lincoln promises to sign an Emancipation Proclamation on New Year's Day.
More videos & resources on Slavery in America:  
The Time of the Lincolns: The Underground Railroad, American Experience 
Africans in America 
African American World